Universitetsmuseene
Gjenstander / Artefacts
---
Museum : Kulturhistorisk museum, Oslo
MuseumNo : C54199 (Katalogtekst)
MuseumSubNo : 1
Artefact : spinnehjul
Material : bly
County : Aust-Agder
CountyNo : 09
Municipality : Iveland
MunicipalityNo : 0935
CadastralName : FJERMEDAL NEDRE
CadastralNo : 62
PropertyName : Fjermedal nedre
PropertyNo : 3
Period : jernalder/middelalder/nyere tid
FindCategory : løsfunn
Description : Spinnehjul av bly nærmest som Hofseth IA/IIG. Fra basisflaten skrår sidekantene jevnt mot ytterkanten av hullet ved spinnehjulets topp. Hjulet var merket IV-1041 og F17.
CoordinatePrecision : gard
Photographer : Eek, Ann Christine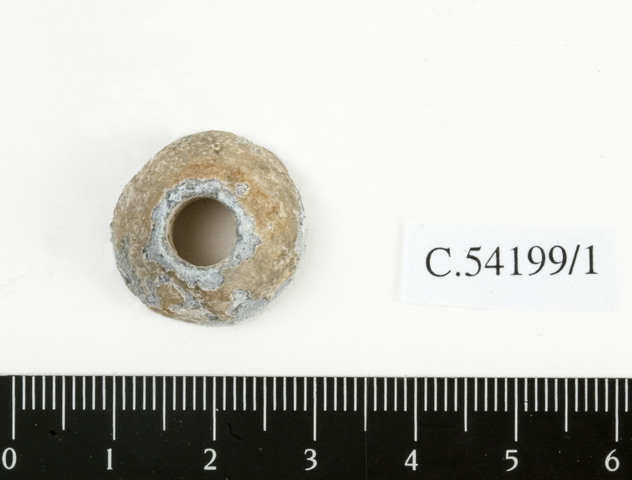 Kulturhistorisk museum/ Museum of Cultural History (postmottak@khm.uio.no)
---
Alle foto på denne siden er lisensieret under en Creative Commons-lisens.
Please note the Creative Commons license attached to the individual images displayed on this page.
It is possible to order high-resolution images from the museum. The cost must in such cases be covered by the purchaser. Please contact the museum to acquire about prices and delivery.