Universitetsmuseene
Gjenstander / Artefacts
---
Museum : NTNU Vitenskapsmuseet
MuseumNo : T16386 (Katalogtekst)
MuseumSubNo : s
Artefact : Garnfløtt
Material : lær/tre
County : Trøndelag
Municipality : Trondheim
Period : middelalder
FindCategory : byfunn
Description : Utskilt ved magasinrevisjon. Opprinnelig beskrivelse: . En hel del for det meste ufullstendige saker av tre således et dubbel, dele av tallerkener, bunn og staver til laggete fat (daller), spuns, pinner, en garnnål (?) m. m. Flere av sakene sees å ha vært i brand.
CoordinatePrecision : Kommune
Photographer : Ole Bjørn Pedersen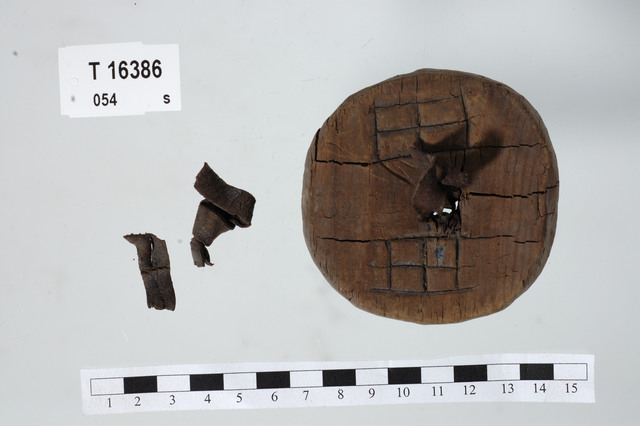 NTNU Vitenskapsmuseet/ NTNU Museum of Natural History and Archaeology (postmottak@museum.ntnu.no)
---
Alle foto på denne siden er lisensieret under en Creative Commons-lisens.
Please note the Creative Commons license attached to the individual images displayed on this page.
It is possible to order high-resolution images from the museum. The cost must in such cases be covered by the purchaser. Please contact the museum to acquire about prices and delivery.