Universitetsmuseene
Gjenstander / Artefacts
---
Museum : NTNU Vitenskapsmuseet
MuseumNo : T19228 (Katalogtekst)
MuseumSubNo : ag
Artefact : Knoll
Material : flint
County : Trøndelag
Municipality : Overhalla
CadastralName : Skistad
CadastralNo : 83
PropertyName : Skistad
PropertyNo : 3
Period : yngre jernalder
FindCategory : boplassfunn
Description : Utskilt ved magasinrevisjon. Opprinnelig beskrivelse: 72 små avslag og knoller av flint. Noen få av de siste viser spor som tyder på at de kan ha vært brukt som ildflint.
CoordinatePrecision : Bruk
Photographer : Ole Bjørn Pedersen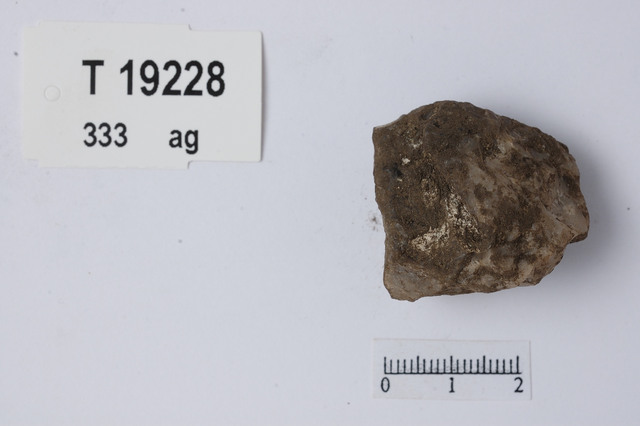 NTNU Vitenskapsmuseet/ NTNU Museum of Natural History and Archaeology (postmottak@museum.ntnu.no)
---
Alle foto på denne siden er lisensieret under en Creative Commons-lisens.
Please note the Creative Commons license attached to the individual images displayed on this page.
It is possible to order high-resolution images from the museum. The cost must in such cases be covered by the purchaser. Please contact the museum to acquire about prices and delivery.