Universitetsmuseene
Gjenstander / Artefacts
---
Museum : Universitetsmuseet i Bergen
MuseumNo : B4511 (Katalogtekst)
MuseumSubNo : g
Artefact : kar
Material : glass
County : Sogn og Fjordane
CountyNo : 14
Municipality : Vik
MunicipalityNo : 1417
CadastralName : Hopperstad (Råheim)
CadastralNo : 39
Period : yngre jernalder/vikingtid
AcquisitionDate : 1887
FindCategory : gravfunn
LocationId : 120307 (Riksantikvaren/ Kulturminnesøk)
Description : Et lidet flaskeformet Kar af gulhvidt Glas (afb. Fig. 23). Bundfladen er optrukket i en Spids, Siderne ere glatte, og Mundingen danner en udbrettet Ring. Høiden er 0,042, Bugens største Tværmaal 0,03. Mundingen er noget oval og den største Tværmaal er 0,013. Ogsaa dette Kar fandtes helt, men blev knust efter Optagningen og næsten hele den ene Side mangler.
CoordinatePrecision : gard
Photographer : Skare, Svein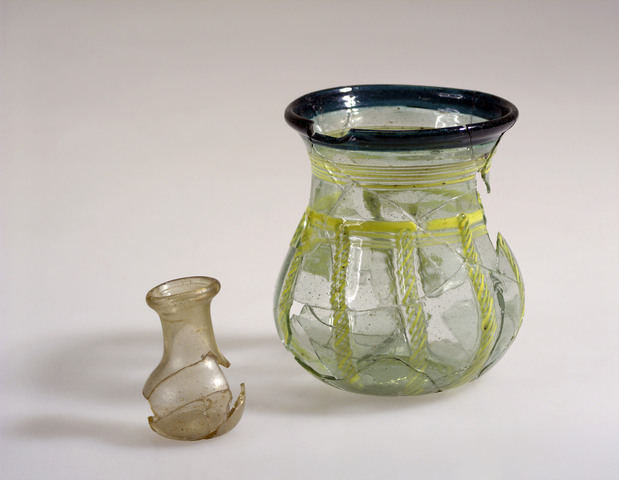 Universitetsmuseet i Bergen/ University Museum of Bergen (post@um.uib.no)
---
Alle foto på denne siden er lisensieret under en Creative Commons-lisens.
Please note the Creative Commons license attached to the individual images displayed on this page.
It is possible to order high-resolution images from the museum. The cost must in such cases be covered by the purchaser. Please contact the museum to acquire about prices and delivery.