Universitetsmuseene
Etnografi / Ethnografica
---
Museum : Norges arktiske universitetsmuseum, UiT
Collection : SAM
MuseumNo : L223
Artefact : Hornskje
Description : Horn : skje : med blad som tiltar sterkt i bredde fra rota og nedover, dekorert med ei løst innrisset, uregelmessig siksaklinje langs kanten. Skaftet er spinkelt med ei utviing på midten, hvor det er skåret inn et dobbelthakk på hver side. Øverst er et, nå noe defekt, gjennombrutt tresidig felt, nær dette og nær rota er på hver side et litet kløftet, utskytende parti. Lengde 11,2 cm : . Skaftet har lett innrisset ornamentikk både på over- og underside. Funnet i jorda på : .
Photographer : (c) Tromsø Museum – Universitetsmuseet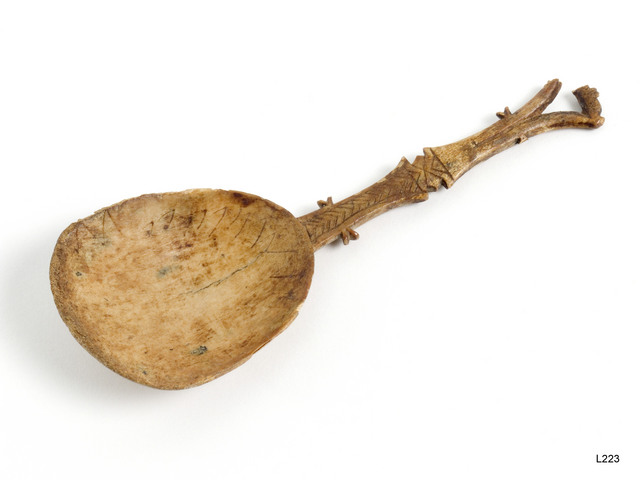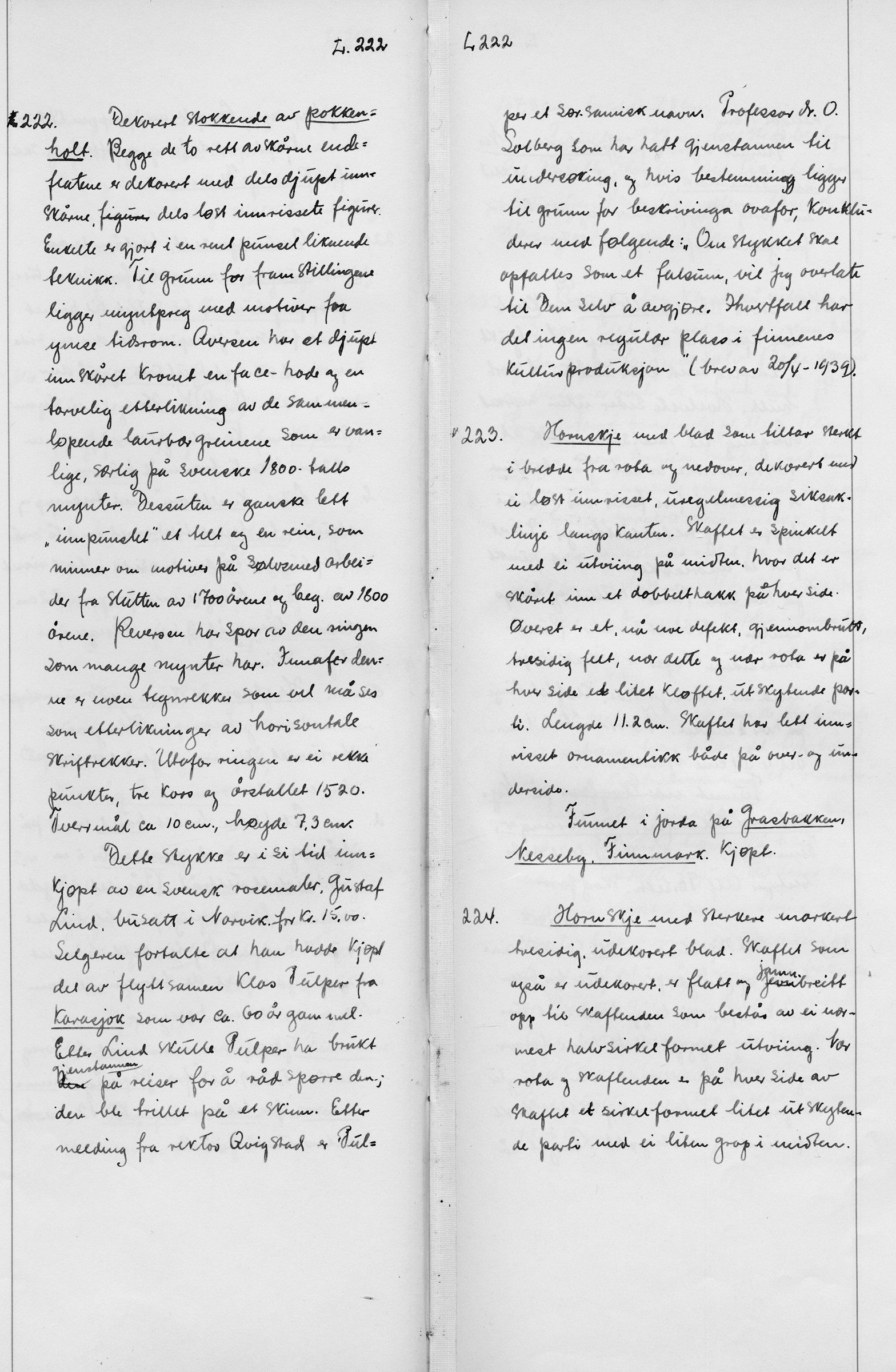 Norges arktiske universitetsmuseum / The Arctic University Museum of Norway (fotoarkivet@tmu.uit.no)
---
Alle foto på denne siden er lisensieret under en Creative Commons-lisens.
Please note the Creative Commons license attached to the individual images displayed on this page.
It is possible to order high-resolution images from the museum. The cost must in such cases be covered by the purchaser. Please contact the museum to acquire about prices and delivery.