Universitetsmuseene
Etnografi / Ethnografica
---
Museum : Tromsø Museum, UiT
Collection : NYK
MuseumNo : N1256
Artefact : Høvel
Description : Høvel : , bøk : , rektangulær stokk med nesten kvadratisk tverrsnitt, høveltannen stemplet med symboler, dessuten uleselige bokstaver rundt, lakkert, håndtaket utskåret, delvis ødelagt toppstykke, stokken oppfliset på ene siden. Lengde 44,5 cm, høyde uten handtak 6,3 cm, med handtak 16,1 cm.
Place : Tromsøya
Photographer : (c) Tromsø Museum --Universitetsmuseet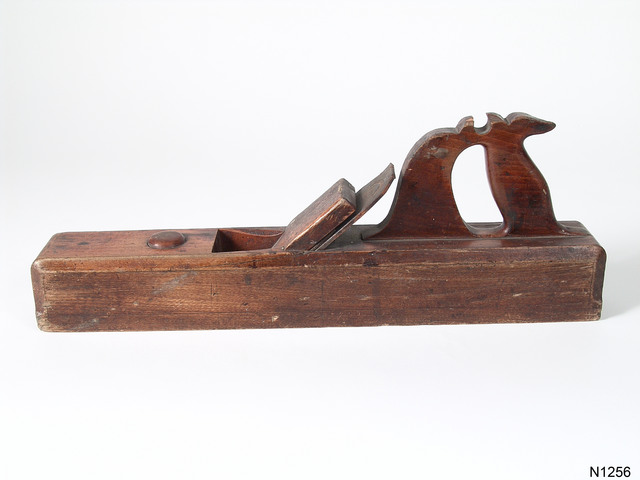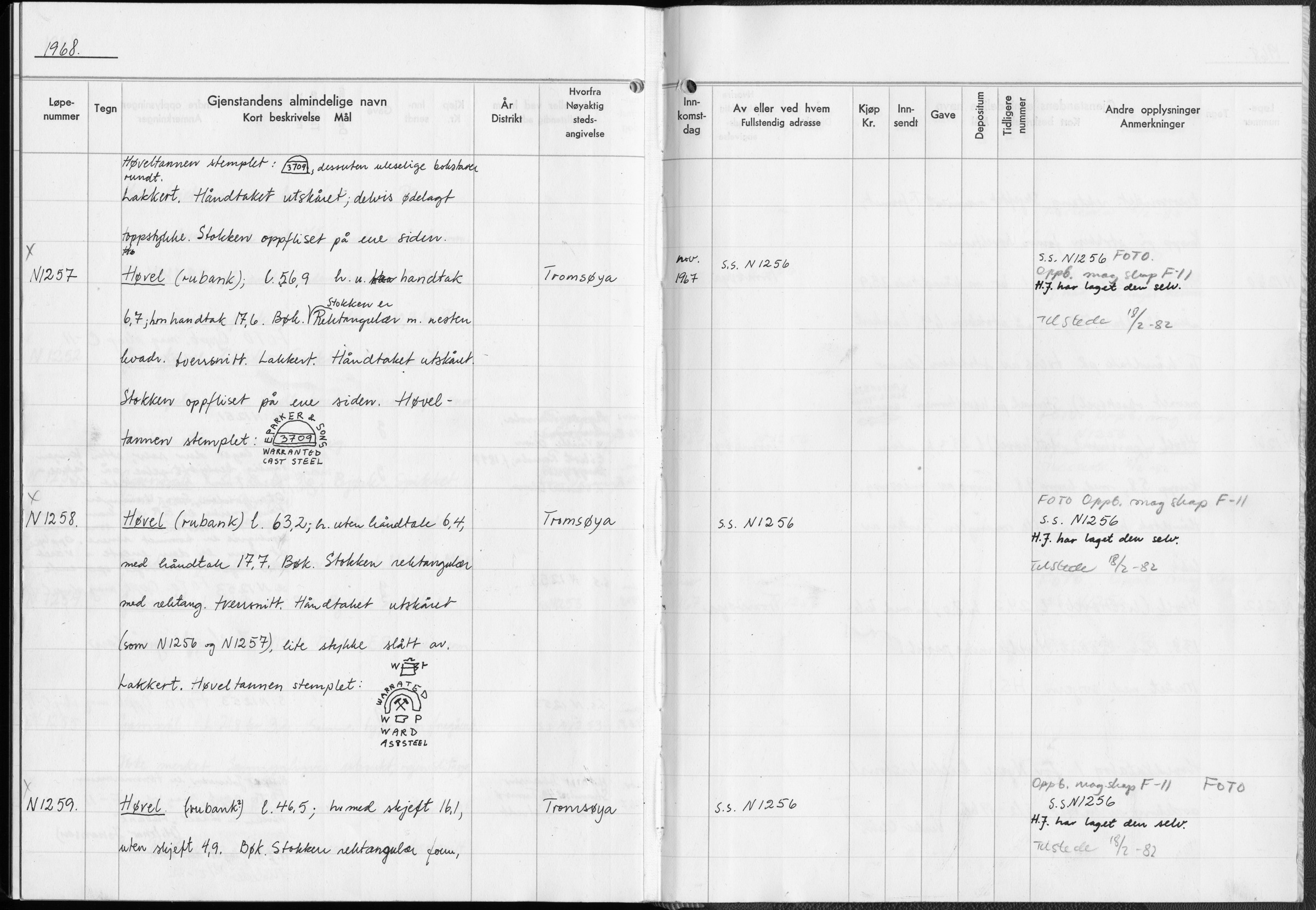 Tromsø Museum — Universitetsmuseet/ Tromsø University Museum (fotoarkivet@tmu.uit.no)
---
Alle foto på denne siden er lisensieret under en Creative Commons-lisens.
Please note the Creative Commons license attached to the individual images displayed on this page.
It is possible to order high-resolution images from the museum. The cost must in such cases be covered by the purchaser. Please contact the museum to acquire about prices and delivery.