Universitetsmuseene
Etnografi / Ethnografica
---
Museum : Norges arktiske universitetsmuseum, UiT
Collection : SAM
MuseumNo : L1216
Artefact : Smørdall
Description : Smørdall. : Oval 32,5 cm. l. : , største bredde 22,5 cm : . 18 cm. dyp innvendig mål : . Dallen er satt sammen av 6 trestaver : . De to i hver ende har 5,5 cm. høye "ører" : med inntappet hull på innsiden for feste av lokket. Stavene er holdt sammen med to jern : bånd. Bunnen er fuget inn i trestavene. I bunnen er merket 19(3)25. Lokket er satt sammen av 4 trestykker, holdt sammen med en langsgående stokk med 12 spiker i. I begge kortsidene er innskåret hakk for "ørene". Dallen er blåmalt, nu meget avskrapet. Forarbeidet av Josef Sivertsen Gai. Bofaste.
Photographer : (c) Tromsø Museum – Universitetsmuseet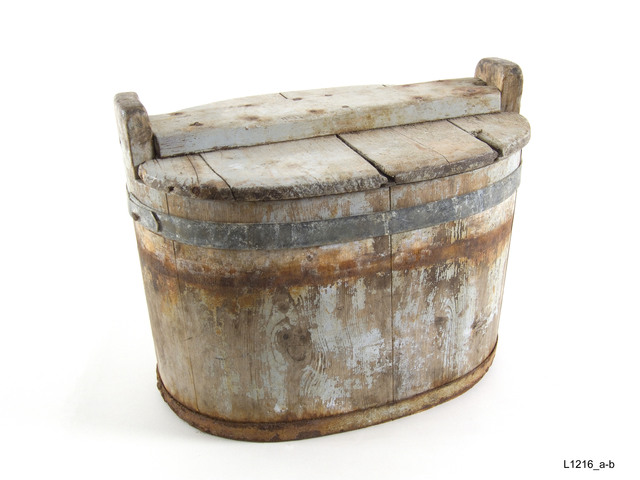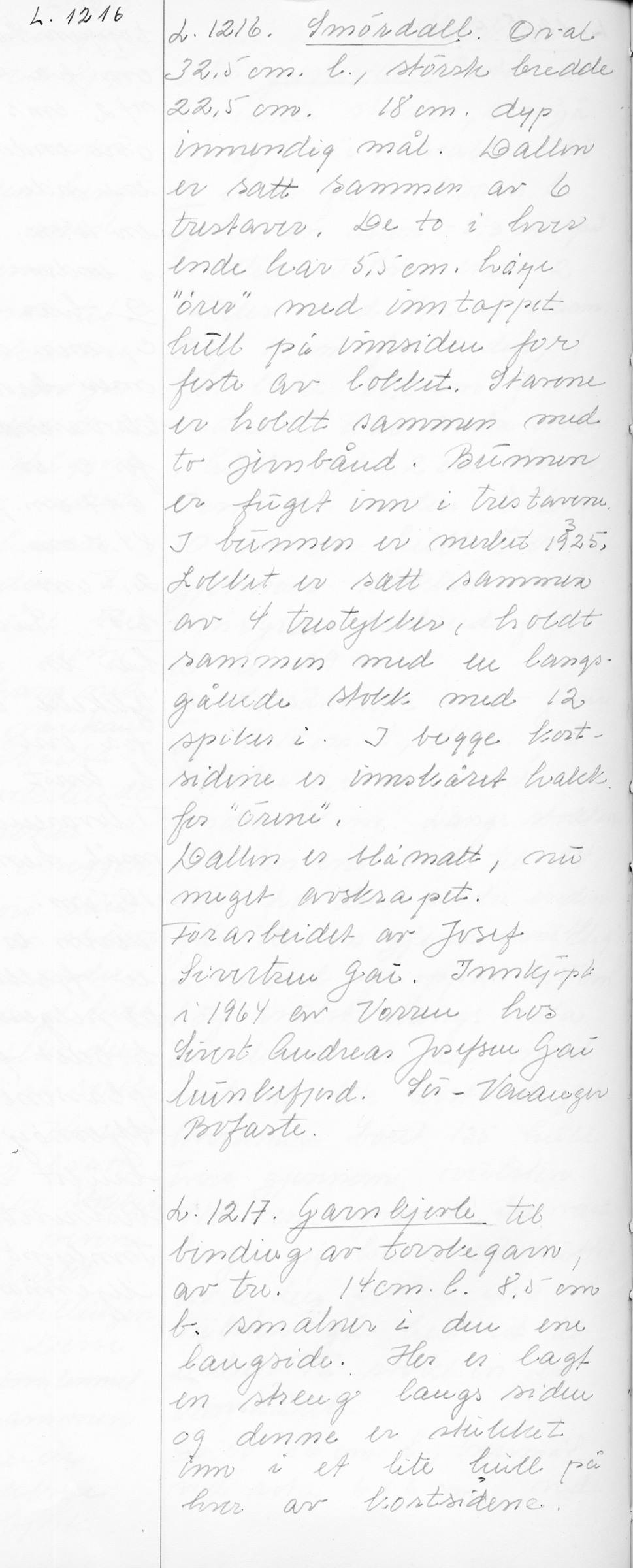 Norges arktiske universitetsmuseum / The Arctic University Museum of Norway (fotoarkivet@tmu.uit.no)
---
Alle foto på denne siden er lisensieret under en Creative Commons-lisens.
Please note the Creative Commons license attached to the individual images displayed on this page.
It is possible to order high-resolution images from the museum. The cost must in such cases be covered by the purchaser. Please contact the museum to acquire about prices and delivery.