Universitetsmuseene
Etnografi / Ethnografica
---
Museum : Tromsø Museum, UiT
Collection : SAM
MuseumNo : L1438
Artefact : Garnrull
Description : Garnrull : - fier'bme-rul'la. En sylindrisk tre : rull som er smalest i midten, og har ellers form av en "sytrådsnelle", med stengsler i hver ende. Midt på rullen er en fure eller rille. I hver ende er det satt inn tapper av jern : , den ene av disse er en skrue, antagelig brukt til å sette rullen fast i båtripen, for å kunne dra garnet over denne og inn i båten. Rullen har en sprekk på langs. Rullens lengde: 28,6 cm : , rullens diam.: 9 cm : . Skruens lengde: 3 cm : , diam: 1 cm : . Tappens lengde: 1 cm : , diam: 0,5 cm : .
Photographer : (c) Tromsø Museum – Universitetsmuseet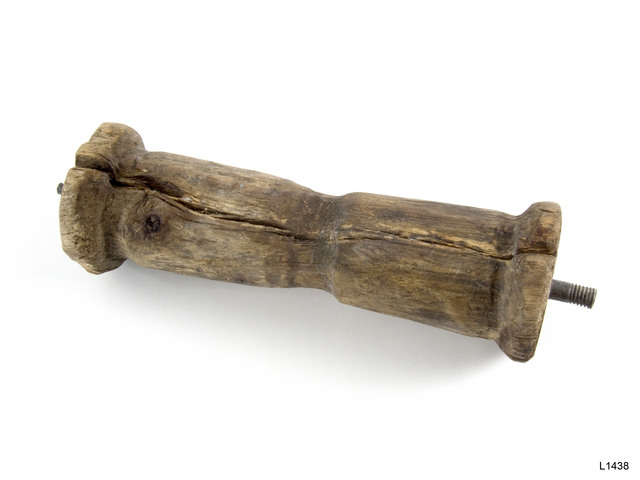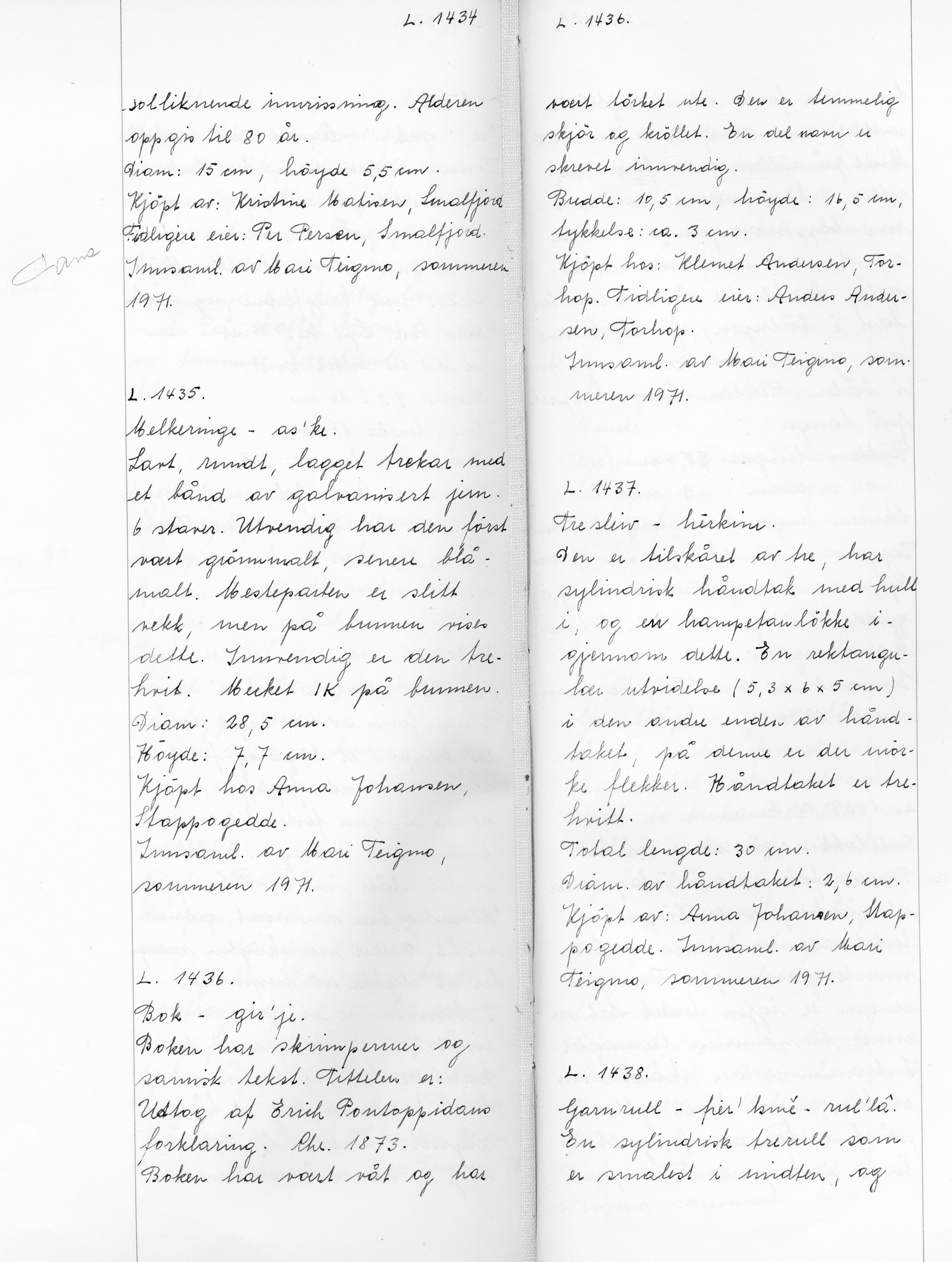 Tromsø Museum — Universitetsmuseet/ Tromsø University Museum (fotoarkivet@tmu.uit.no)
---
Alle foto på denne siden er lisensieret under en Creative Commons-lisens.
Please note the Creative Commons license attached to the individual images displayed on this page.
It is possible to order high-resolution images from the museum. The cost must in such cases be covered by the purchaser. Please contact the museum to acquire about prices and delivery.