Universitetsmuseene
Etnografi / Ethnografica
---
Museum : Norges arktiske universitetsmuseum, UiT
Collection : SAM
MuseumNo : L1698
Artefact : Ur-armbånd
Description : Ur-armbånd : med tinntrådbroderier. Armbåndet er av mykt skinn : på undersiden, oversiden er av grønt klede : og brodert med tinntråd : i en sammenhengende figur, en smal skinnkant er brettet over langs begge sider. Mønstret er lule-samisk. Selve båndet lengde: 10,1 cm : , Selve båndet bredde: 3,2 cm : . På begge sider er det festet en skinn rem, den ene: lengde: 10,2 cm den ene: bredde: 1,3 cm : den andre: lengde: 1,7 cm bredde 1,3 cm : . Til denne siste er festet en metall : spenne. Hel lengde: 22 cm : . Båndet er laget av Maria Kouljok,
Photographer : (c) Tromsø Museum – Universitetsmuseet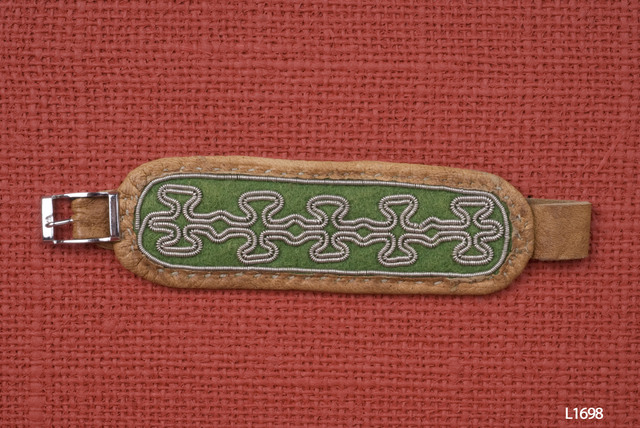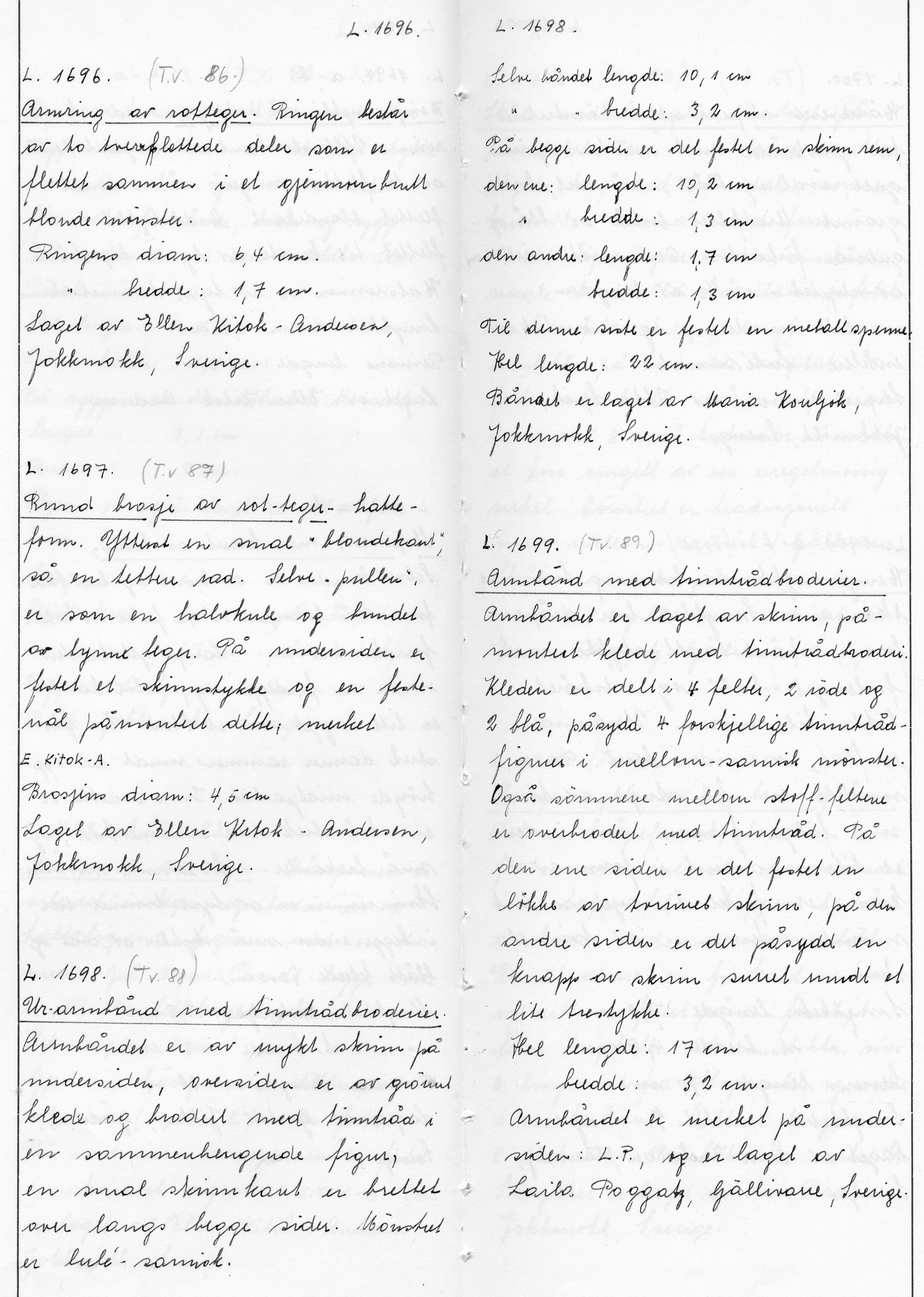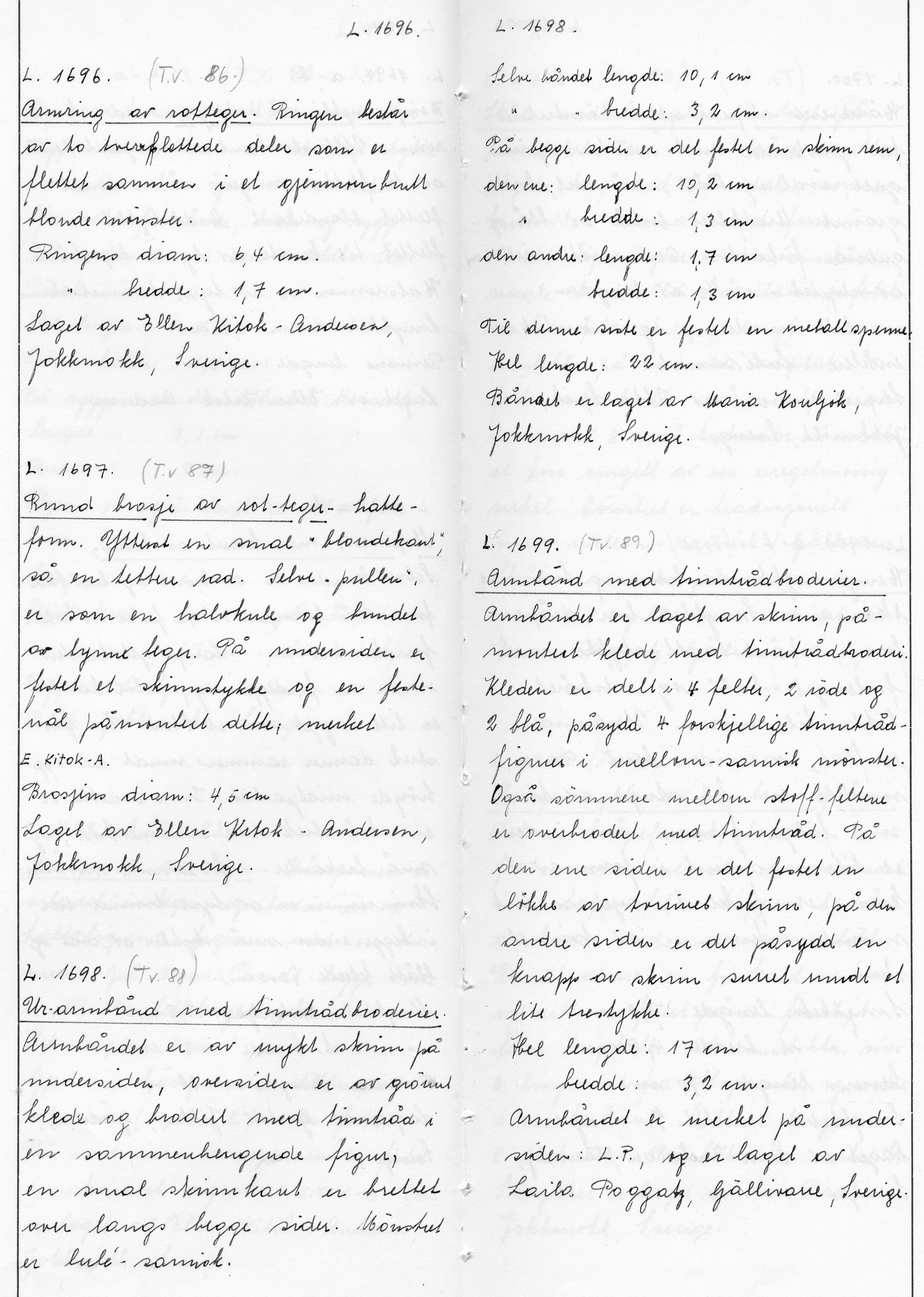 Norges arktiske universitetsmuseum / The Arctic University Museum of Norway (fotoarkivet@tmu.uit.no)
---
Alle foto på denne siden er lisensieret under en Creative Commons-lisens.
Please note the Creative Commons license attached to the individual images displayed on this page.
It is possible to order high-resolution images from the museum. The cost must in such cases be covered by the purchaser. Please contact the museum to acquire about prices and delivery.