Universitetsmuseene
Mynter og medaljer
---
ArtefactType : Medalje
Category : 17.mai-medalje
Collection : Universitetsmuseet i Bergen
InventoryNumber : BMM_00250
Date : 1922
PlaceName : Norge
Weight : 8.0
Measure : D. 28.0
MaterialSymbol : AE, *
Material : Bronse, Forgylt
MaterialEnglish : Bronze, Gilt
Subject : 17. Mai-medalje 1922 - John Lund
MotifAdverse : John Lund, byste i trekvart profil mot høyre, omgitt av bord av klokkeblomst.
MotifReverse : Korslagte laurbærgrener under tekst.
InscriptionAdverse : ATTER ER DAGEN OPRUNDEN / 9.OKT.1842 JOHN LUND 8.JAN.1913
InscriptionReverse : 17. MAI 1814 / MED FREDENS AAND / TIL TROFAST ARBEID / GAAR VI HAAND I HAAND / OG KNYTTER NORGE SAMMEN / MED USLIDELIGE BAAND
Comments : John Theodor Lund (1842–1913), norsk forretningsmann, skipsreder, tollskriver og politiker i partiet Venstre.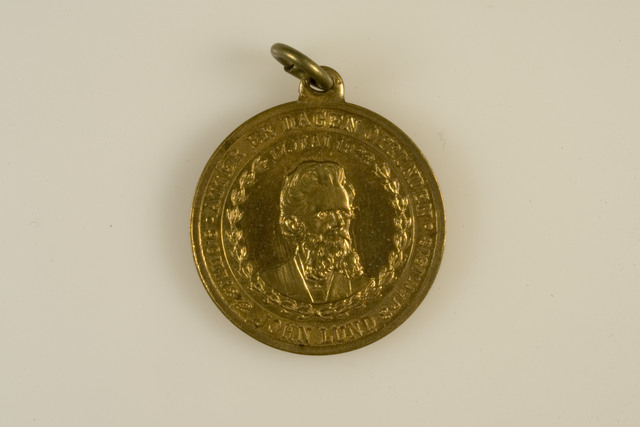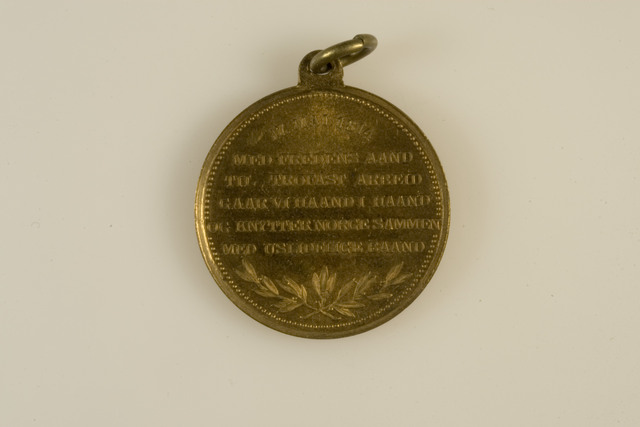 Universitetsmuseet i Bergen/ University Museum of Bergen (post@um.uib.no)
---
Alle foto på denne siden er lisensieret under en Creative Commons-lisens.
Please note the Creative Commons license attached to the individual images displayed on this page.
It is possible to order high-resolution images from the museum. The cost must in such cases be covered by the purchaser. Please contact the museum to acquire about prices and delivery.